Dedicated to the only friend we need
---
Shows
---
Crown Prince of the Crying Jag
Rowland S. Howard Tribute at St Kilda Memo, Melbourne
February 28th & March 1st

The entire tribute was filmed by Mick Bell and Nick Cowan, who have posted a few clips to youtube. A playlist has been compiled here.
February 28th at St Kilda Memo. Photos by Andriy.
--
January 1, 2010 @ 9pm (EST)--WCSB 89.3 in Cleveland, Ohio, did a retrospective of Rowland S. Howard's work. The show, "Drinking Electricity", was co-hosted for the evening by Julz Finely, and was streamable online at http://www.wcsb.org/listen/.
Januray 2, 2010 @ 11.15pm--Australian music video program Rage paid tribute to Rowland S. Howard Saturday night on ABC1, (Twitter).
BOYS NEXT DOOR
Shivers (Mushroom)
THE BIRTHDAY PARTY
Pleasure Heads Must Burn (ABC)
THESE IMMORTAL SOULS
Marry Me (Lie! Lie!) (Festival)
ROWLAND S HOWARD
Exit Everything (Independent)
January 4, 2010 @ 2pm (AEDT)--979fm's all-Australian program "Living In The Land Of Oz" also paid tribute to Rowland.
The show featured songs by The Boys Next Door, The Birthday Party, These Immortal Souls and Rowland's solo career, including the Pop Crimes album in its entirety. Rowland's collaborations with Lydia Lunch, Nikki Sudden and Magic Dirt were also featured, (Cave Forum).
---
Facebook Tributes
---
Rowland S. Howard Tribute Page
Crown Prince Of The Crying Jag 'Rowland S. Howard' tribute
R.I.P. Rowland S. Howard
Memorial Autoluminescent Wall

---
Photos/Videos
---
Photo Tribute by Carbie Warbie
| | |
| --- | --- |
| Video Tribute ft. "Ocean" by Edie | Video Tribute ft. "Shivers" by Deco |
| | |
---
Autoluminscent
---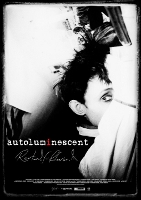 AUTOLUMINESCENT is an "intimate portrait of the turbulent life of influential rock guitarist and songwriter Rowland S. Howard" directed by Richard Lowenstein and Lynn-Maree Milburn, featuring previously unreleased archival footage of Rowland S. Howard, as well as new interviews from Nick Cave, Lydia Lunch, Harry Howard and many more. It includes segments of Rowland's unpublished novel ETCETERACIDE read by JP Shilo.