Rowland S Howard 'The Prince of St Kilda' Tribute (Pt 3)
Posted by
Several Sins
on 2013-02-13
Shirts will be for sale at St Kilda Memo's Rowland S. Howard tribute shows, designed especially for the event and pictured below.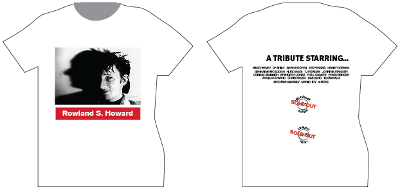 Also for sale will be 15 or so These Immortal Souls t-shirts, recently unearthed by Genevieve McGuckin, size XL only.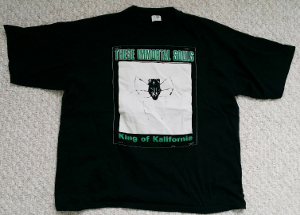 ---
Rowland S Howard 'The Prince of St Kilda' Tribute (Pt 2)
Posted by
Several Sins
on 2013-02-04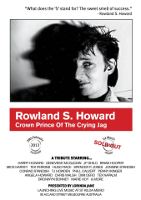 Tickets to St Kilda Memo's Rowland S. Howard Tribute, happening March 1st, have sold out so quickly, a second show has been added for February 28th - tickets are on sale now and going fast. More names have been added to the featured line-up, including Chris Walsh and Marie Hoy.

Organizers of the event have asked fans who can't attend to write messages that will be displayed during the tribute. For more information and to leave your own message, please visit the Rowland S Howard Tribute Page on Facebook.
---
Rowland S Howard 'The Prince of St Kilda' Tribute
Posted by
Several Sins
on 2013-01-26
A cast of performers playing tribute to Rowland, carefully put together by friends, family and collaborators. Covering the music of the late Rowland S Howard from Young Charlatans, The Birthday Party, These Immortal Souls and Rowland's Solo albums.

The line-up features:

Mick Harvey
JP Shilo
Brian Hooper
Tex Perkins
Hugo Race
Harry Howard
Jonnine Standish
Spencer P Jones
Genevieve McGuckin
Angela Howard
Dimi Dero
Conrad Standish
Tex Napalm
and more very special guests...

The tribute will be at St Kilda Memo on March 1st, and tickets are on sale now!


RSH-02 guitar effects pedal update!

A small number of these pedals are now for sale from the RSH Estate. You can contact Harry Howard through his Facebook for more information.
---
RSH-02 guitar effects pedal
Posted by
Several Sins
on 2012-12-01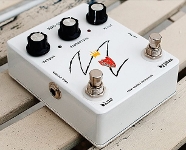 Anders Reuss, creator of the RSH-01, a Rowland S Howard signature guitar pedal, is now releasing his creation in the form of the RSH-02 (pictured right) this month.

The pedal, which combines two of Rowland's vintage pedals - a blue box circuit and a distortion+ circuit - into one, has been officially endorsed by the Rowland S. Howard estate, as well as tested and verified by Harry Howard and JP Shilo. Part of the proceeds are being donated to cancer research.

It's a limited production of 72 units, of which 60 will be for sale, and can be pre-ordered now.

Click here for more info, and to hear a demo.
---
Feeding Back
Posted by
Several Sins
on 2012-09-27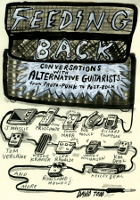 Feeding Back: Conversations with Alternative Guitarists from Proto-Punk to Post-Rock by David Todd

"...a collection of interviews with 26 of the most innovative musicians of the last few generations, including Tom Verlaine, Rowland S. Howard, James Williamson, Zoot Horn Rollo, Lenny Kaye, Richard Thompson, Lee Ranaldo, and Lydia Lunch."

According to one reader, the interview with Rowland is 13 pages of a previously unpublished interview, during which he discussed his approach to the electric guitar and music.

More info on the book can be found here.
---