24 October 1959 - 30 December 2009
Posted by
Several Sins
on 2009-12-30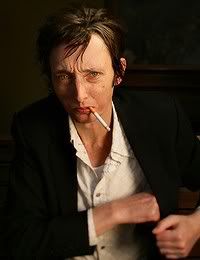 "Australia's music scene has lost a true icon with the reported passing of Rowland S Howard today (December 30). While no official statement has been made by management, close friends of the guitarist have confirmed reports that he lost his ongoing battle with liver cancer at Melbourne's Austin Hospital this morning."


Mess+Noise - December 30, 2009
Rowland S Howard Loses Battle With Cancer
"
Long-time friend and Birthday Party bandmate Mick Harvey, who played drums on Howard's newest, critically acclaimed solo album Pop Crimes, said Howard did not want to die.
"
'Sometimes people are ready to go because they have been sick for a long time, but Rowland really wanted to live.
"
'Things were going well for him outside of his health and he wanted to take advantage of that and he was very disappointed that he wasn't well enough to do so.'
"
The Age - December 31, 2009
Rowland Howard hangs up his guitar for keeps
Nick Cave's statement:
"
This is very sad news. Rowland was Australia's most unique, gifted and uncompromising guitarist. He was also a good friend. He will be missed by many.
"
(
MySpace
)
---
New Release: Magic Dirt's White Boy EP
Posted by
Several Sins
on 2009-11-01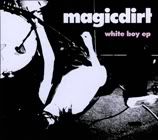 Magic Dirt is releasing their White Boy EP, a final recording project of bassist Dean Turner, who passed away in August. Among the four tracks is a duet featuring Rowland S. Howard with Adalita, produced by Dean and titled "Summer High". The track can now be heard on their MySpace.

The band is currently touring in tribute to Dean. Their EP can be purchased here, along with other Magic Dirt releases.

---
Inpress #1093 - October 14, 2009
Posted by
Several Sins
on 2009-10-14


RSH is interviewed in this week's issue of Inpress by editor Tom Hawking.

With pictures by Kane Hibberd.


---
New Release: Pop Crimes
Posted by
Several Sins
on 2009-10-11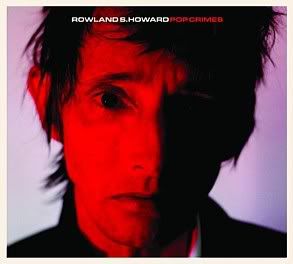 Long awaited follow-up to 1999's Teenage Snuff Film - "Pop Crimes" - was released this October. Signed copies can still be ordered now, for a limited time, shipping from JB Hi-Fi starting October 16th. The album line-up includes Mick Harvey and J.P. Shilo, among others.

The album can still be ordered on vinyl.

Track Listing:

(I Know) A Girl Called Jonny

Shut Me Down

Life's What You Make It

Pop Crimes

Nothin'

Wayward Man

Ave Maria

The Golden Age Of Bloodshed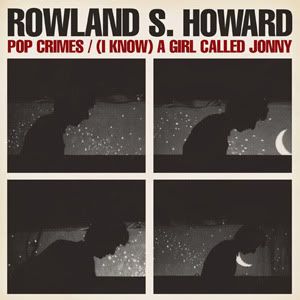 The b-side of the
Pop Crimes 7"
is "(I Know) A Girl Called Jonny", a duet with HTRK's Jonnine Standish. The single was released on the
Passport Label
on August 24th, and can be ordered now from
JB Hi-Fi
(not currently available).
Both tracks can be heard on Passport's
audio player
.
---
We're Livin' On Dog Food
Posted by
Several Sins
on 2009-08-01
Aussie cult classic Dogs In Space (1987) finally gets a re-release. The new DVD includes a 52-minute documentary on the film and Melbourne punk scene by Richard Lowenstein called "We're Livin' On Dog Food". The docu features interviews with Rowland S. Howard, the Primitive Calculators, Ollie Olsen, Phillip Brophy and more. Ships from JB Hi-Fi on August 28th.


---