NYC Show In Memory of Rowland S. Howard
Posted by
Several Sins
on 2010-01-10
Verushka (burning-heart.net's Beretta Minx) is organizing a show in New York City in memory of Rowland S. Howard. Any bands or persons interested in playing or assisting, please contact her through her MySpace. She will be posting further information on the event in the next few days.

ETA [16.01.2010]: The proceeds will be given to charity. Also, performances and interviews with those involved will be filmed as part of the Rowland S. Howard documentary. No official date has been established, but she's aiming for roughly three weeks from now. If you are interested, please contact her through MySpace! More news to come.

---
Mountain Fold Music Journal Vol 1 #3 - 2009
Posted by
Several Sins
on 2010-01-10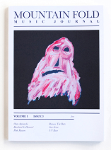 There is a multi-page interview with Rowland S. Howard in the current issue of Mountain Fold in which he spoke of life in St Kilda and the efforts behind his final album, Pop Crimes.



---
Farewell for Rowland S. Howard
Posted by
Several Sins
on 2010-01-07
"ABOUT 500 mourners gathered in St Kilda yesterday to hear friends and lovers celebrate the life of "a charming, dignified, regal man", guitarist Rowland S. Howard, who died last week, aged 50, from liver cancer.

"It resembled a scene from cult 1980s film Dogs in Space as a who's who of Melbourne's punk rock scene - including Dogs in Space director Richard Lowenstein and playwright Sam Sejavka, upon whose life the film was based - joined music fans at St Kilda's Sacred Heart church for a public service..."


The Age - January 8, 2010
Farewell for 'ridiculous, singular, charismatic individual'
article by Kylie Northover
Mess+Noise - January 8, 2010
Hundreds Farewell St Kilda Icon Howard
article by Trevor Block
---
Service and Wake
Posted by
Several Sins
on 2010-01-03
Thursday, 7 January 2009

Everything will be open to the public.

Service starts at 3.00pm
Wake starts at 5.00pm

Service:
The Sacred Heart Mission
87 Grey Street
St Kilda VIC 3182, Australia
(03) 9537 1166

Wake:
St Kilda Bowling Club
66 Fitzroy Street
St Kilda VIC 3182, Australia
(03) 9537 0370

JP Shilo will perform "Sleep", and the song "Autoluminescent" will be featured. Rowland's sister, Angela Howard, will read the eulogy written by Angela, Genevieve McGuckin and Harry Howard.

Genevieve hopes to see a queue for Rowland down Grey Street.
---
Tributes to Rowland S. Howard
Posted by
Several Sins
on 2010-01-01
All future additions to this list will be placed here.


January 4, 2pm (AEDT)--On Monday, January 4th, 979fm's all-Australian program "Living In The Land Of Oz" will also be paying tribute to Rowland, beginning at 2pm (Australian Eastern Daylight Saving Time).

"The show will feature songs by The Boys Next Door, The Birthday Party, These Immortal Souls and Rowland's solo career including the Pop Crimes album in its entirety. Rowland's collaborations with Lydia Lunch, Nikki Sudden and Magic Dirt will also be featured.

"979fm (97.9MhZ) broadcast to Melbourne's western suburbs and can be picked up in most of Melbourne except the south & south-eastern suburbs. If you are outside the broadcast area you can listen on-line at www.979fm.net", (Cave Forum).


Januray 2, 11.15pm--Australian music video program Rage will be paying tribute to Rowland S. Howard this Saturday night at 11.15pm on ABC1, (Twitter).

BOYS NEXT DOOR
Shivers (Mushroom)
THE BIRTHDAY PARTY
Pleasure Heads Must Burn (ABC)
THESE IMMORTAL SOULS
Marry Me (Lie! Lie!) (Festival)
ROWLAND S HOWARD
Exit Everything (Independent)


January 1, 9pm (EST)--Tonight, January 1st, WCSB 89.3 in Cleveland, Ohio, will be doing a retrospective of Rowland S. Howard's work at 9pm (EST). The show is called "Drinking Electricity", and if you're not in the Cleveland area, it can be streamed online at http://www.wcsb.org/listen/.

Co-host for the evening, Julz Finely, has also written a eulogy to Rowland here.
---